The Guide to Managing UKG Changes 24/7
Learn how to manage UKG Dimensions changes with confidence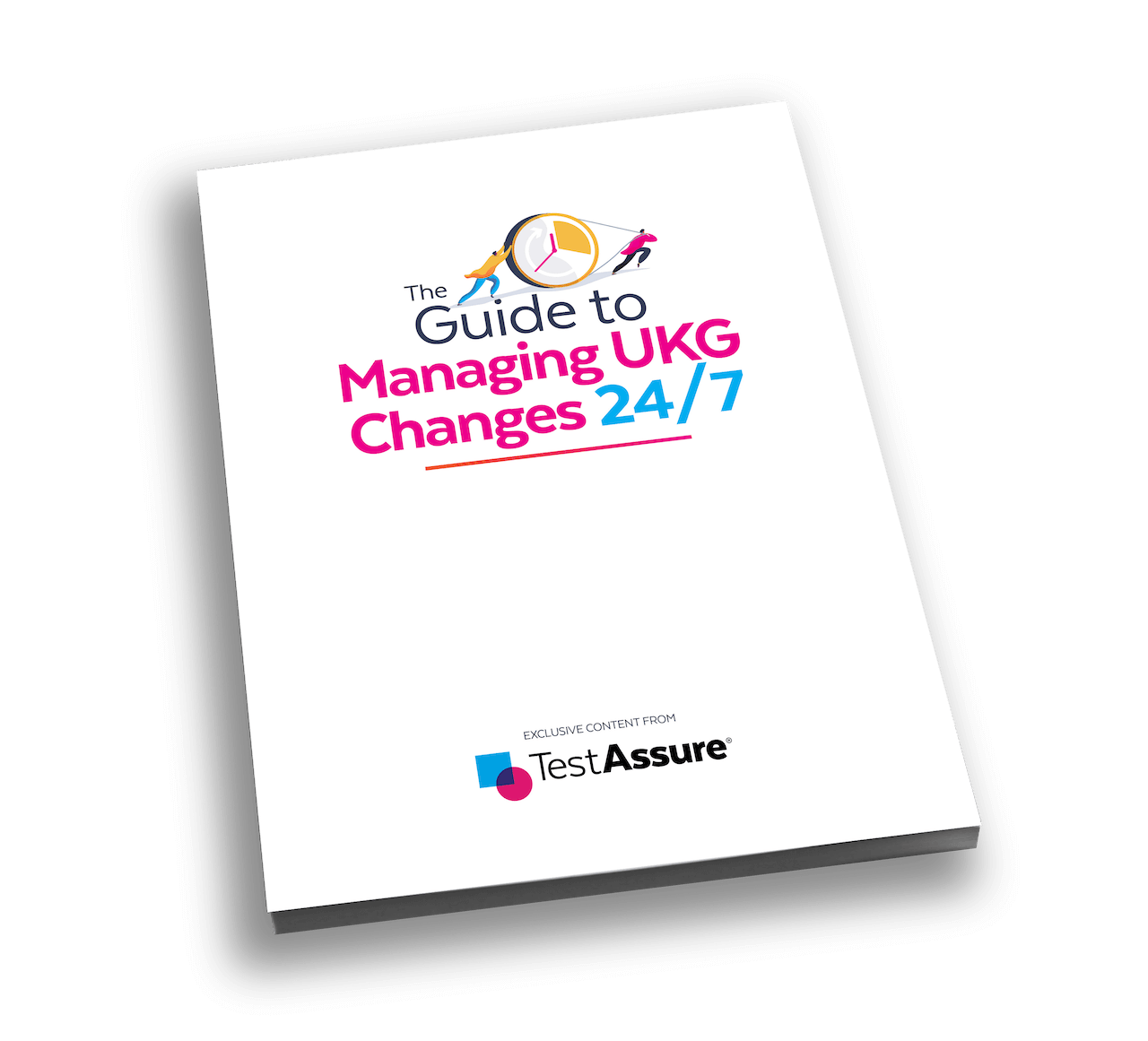 WHAT'S INSIDE
Here's a preview of what's of included: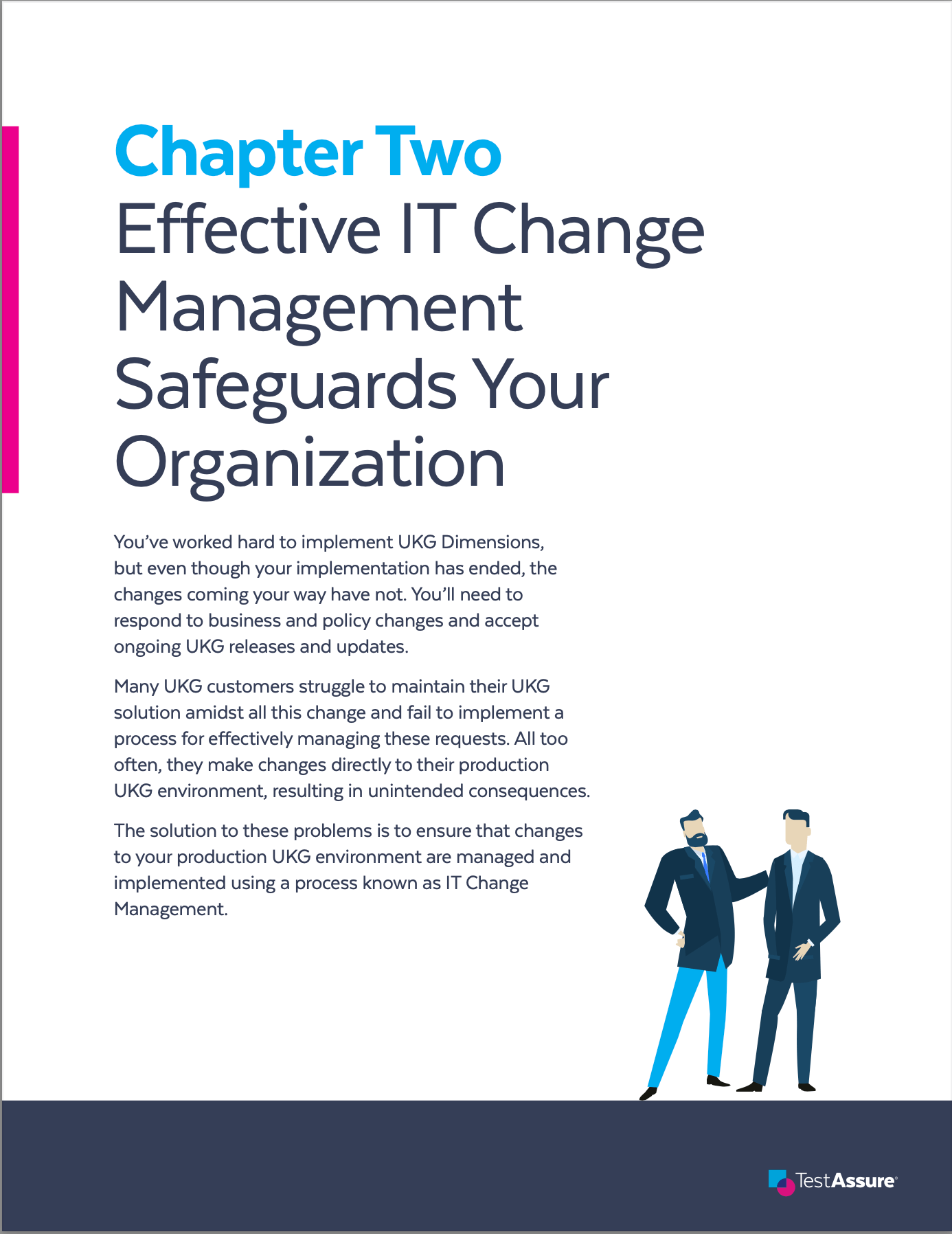 Discover how effective IT change management safeguards your organizations and makes it easier to roll out changes to your UKG solution without getting heartburn.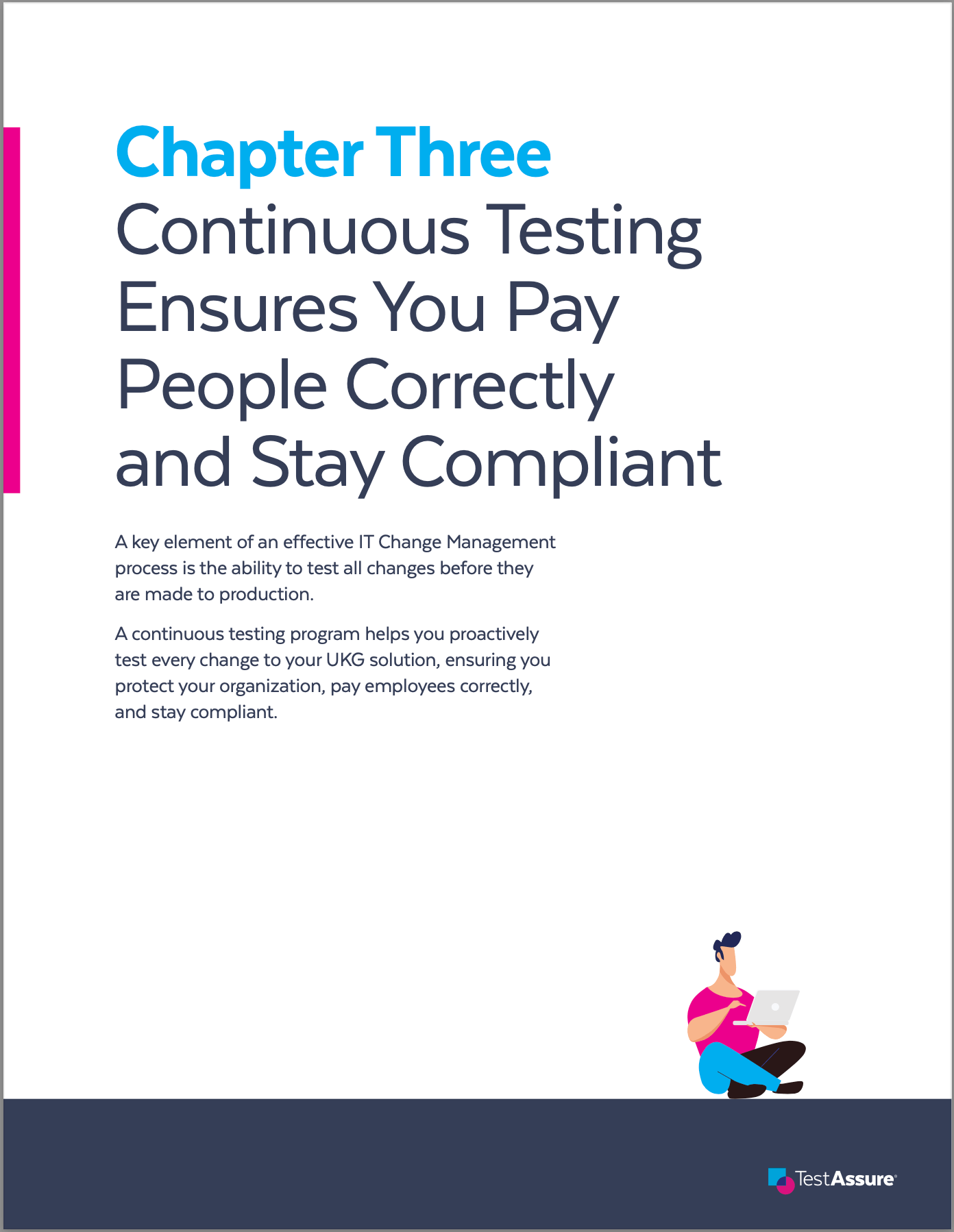 Learn how a continuous testing program helps you proactively test every change, ensuring you protect your organization, pay employees correctly, and stay compliant.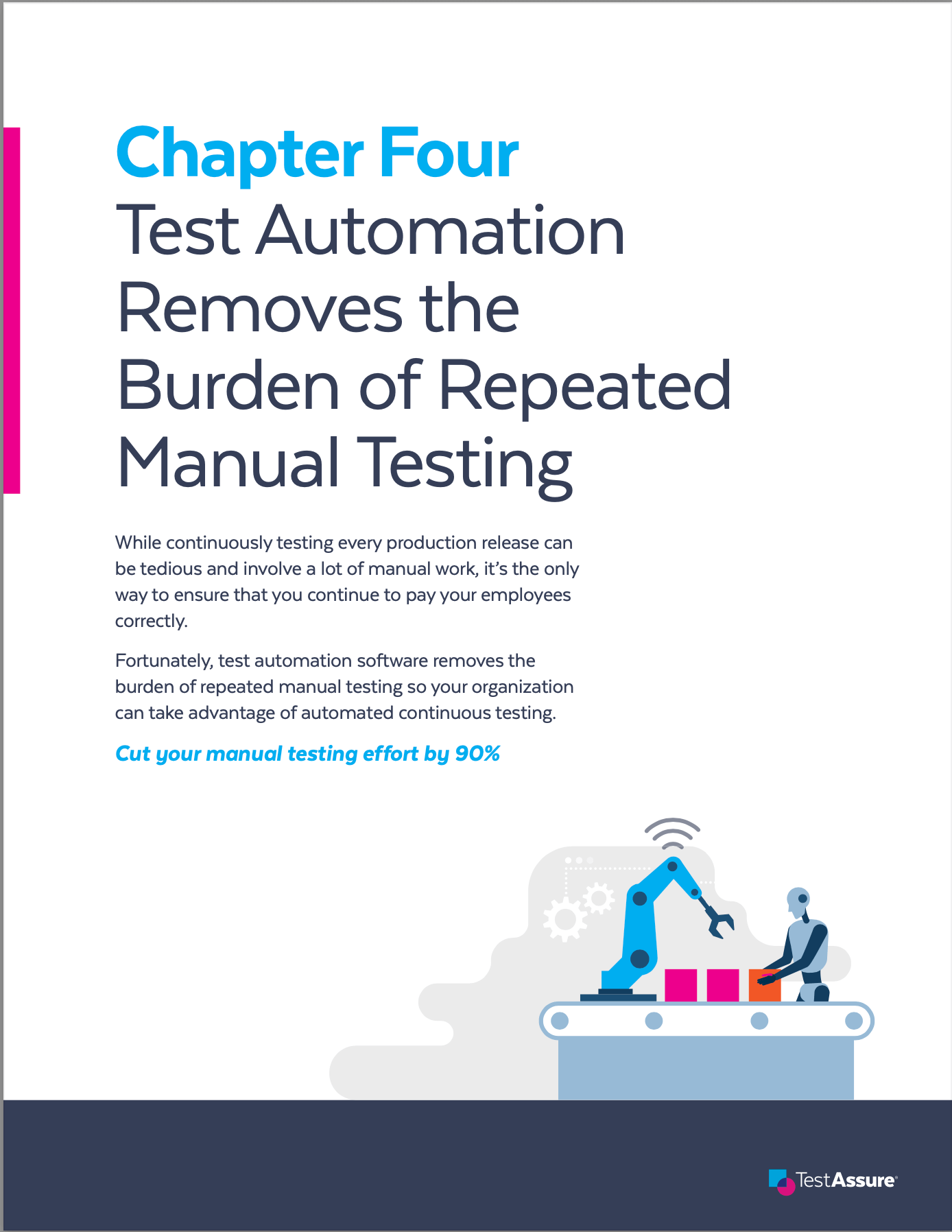 Discover how to reduce the burden of repeated manual testing by 90% by taking advantage of test automation to test UKG changes comprehensively, more often, and faster.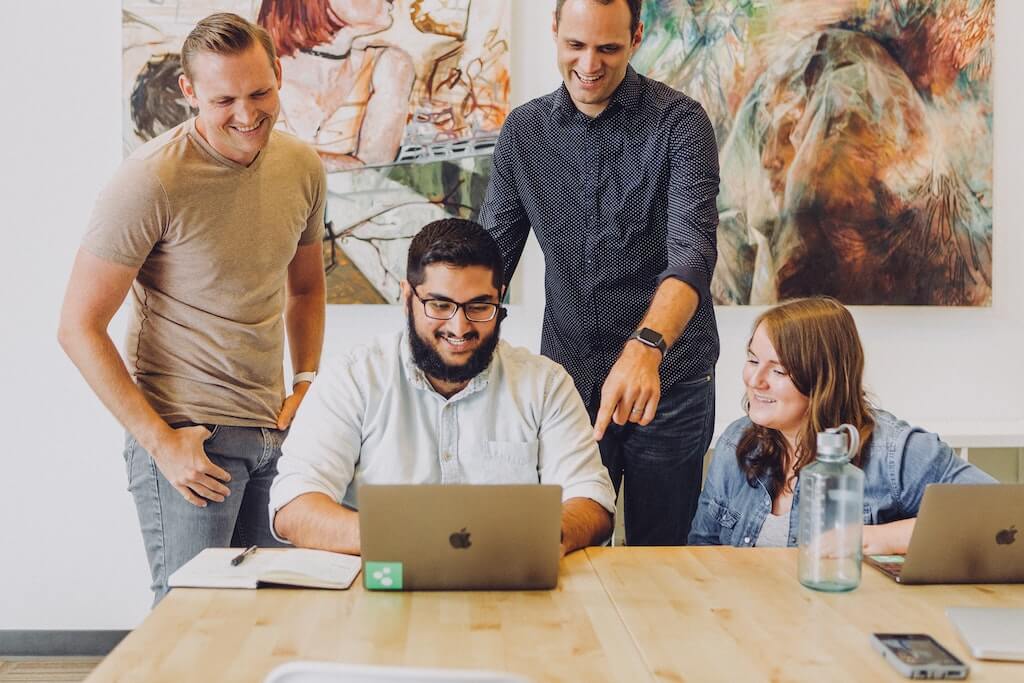 DETAILS
This guide will:
Introduce and help you understand a proven approach to making changes to your production environment.


Give you the information you need to implement an effective Continuous Testing Program.


Introduce you to an automated continuous testing solution available for UKG customers, which you can start using immediately with zero setup and reduce your manual testing effort by up to 90%.